Consulting, Research & Training for Best Practices in Social Media Mastery
Heather Angus-Lee has worked with many companies, including B2B, B2C and not-for-profits,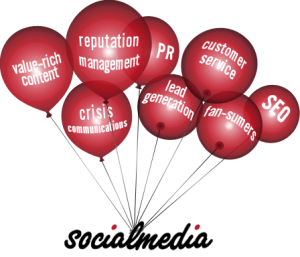 on social media best practices to attain one or more of the following goals:
Lead Generation
Brand Awareness
Customer Service
Grassroots Campaigns
Crisis Management
This is a small sampling of Heather's customers in social media work. Learn more; call 1-905-308-0038 or Skype heatheranguslee
IndustryBuilt Software
Grew Twitter followers from a few dozen to more than 2,000 leads/customers/influencers in their markets. Daily tweets, including links to corporate site, RTs, messages.
Daily updates to two company LinkedIn pages.
Blogging twice a week on the corporate sites; including ghost blogging for more than a dozen stakeholders. (JustFoodERP blog; EquipSoft blog.)
Century 21 Canada
Blogging for national blog, Talk 21.
Creation of e-book for realtors on best practices in Twitter, Facebook, LinkedIn, YouTube and blogging.
Social media presentations at 11 events in 12 days across Canada (coast to coast tour with president) to 1000s of realtors and brokers.
On-site training of the staff on social media best practices.
Strategy and consulting on the creation of a LinkedIn company page, and LinkedIn group for the society's membership.
Ongoing consulting work.
Heather is featured in the Dec. 2013 and March 2014 issues of The Analyst magazine, Toronto CFA Society, in the articles:
"Linking In: How to Use Social Media to Build your Business"
"Social Media: Taboo or Tool?"
 Creation of a new website, including blog, for this not-for-profit organization.
Establishment and maintenance of Twitter account, including adding followers, adding content and social sharing.
Blogging on behalf of Rob Ellis, founder of the organization.
Writing of any press releases and other corporate communications.
Contact for partners and media.
Research into company stakeholders' needs for new digital strategy, including several department sessions with staff on-site.
Deep research into competitive landscape to see what digital communications other utility companies across North America are using, and to what affect.
Wrote RFP on behalf of Horizon Utilities to procure website development agency.